3 Ways to Promote Your Domain for Free
Having a premium domain name, while it may help, is not enough to ensure success. It is very important to market your website in order to firmly establish your online presence. Or else, your site just barely exists. Nothing more, nothing less.
Site promotion, as one of the fundamentals of online marketing, is an expensive endeavor that may strip off your wallet or, worse, cause financial setbacks to your startup e-venture. But if you know the right means and strategies on how to advertise, market and promote your site, you can have an efficient and effective online marketing for free. Here's how:
1. Optimize your site for search engine
Don't be put off by the word Search Engine Optimization or concisely called SEO. It might sound difficult at first but once you're at it, it's really not as hard as it sounds. SEO, to put it in simplest term, is basically just promotion of your site for search engine ranking. All you need to do is to learn and execute the proper and effective ways on how to optimize your domain in order to improve your search engine placement or rankings.
One best way so your site will skyrocket to the top is to put, put and put more contents. Search engines just love new and many contents. Update your site with fresh information daily and in just a matter of months, or if you're lucky enough even weeks your site will make it to the first page if the keyword of your site is searched.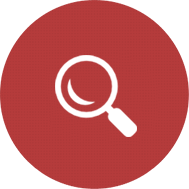 Filling up your site with useful contents are not as easy as reading contents already posted online. Everytime you post a new data, always bear in mind that you are doing this for the widely diversified e-surfers in all walks of life who are your potential readers and not just for your search engine ranking alone. So make it a must to publish only articles worth reading. E-surfers' attention are very elusive. It's hard to catch more so hold their attention especially to "word contents". That's just the way it is. Trash articles are less likely to be read from start to finish by internet surfers and the amount of time that they will spend in your site is also vital in improving your ranking. Articles that doesn't make sense at all may catch attention at first but will not hold attention at all even if it was accompanied with the most attractive non-text contents such as photos and image maps.
One good thing to remember also for SEO is the keyword. Your keyword must embody everything that is in your site. If your keyword is "keyword-rich" enough then this will surely attract type-in traffics. Some giant sites firstly depend entirely on type-in traffics, so never underestimate its power in boosting your rankings. Type-in traffic occurs when end-users visit your site by typing directly in the search bar and voila the site with the most descriptive meta description and 'keyword-rich–keyword' are usually the ones on the top.
Search Engine Optimization and type-in traffics are just one of the many things on how to promote your website, both to the end-users and in rankings. Fortunately, SEO is not the only way to promote your site for free. Which brings us to the second method -
2. Promote your site through social media
End-users use social media almost half of the entire time they spend online. Since the medium used are social networking sites, blogs and podcasts, set your focus on Facebook, Twitter and Instagram to drive traffic. They are the most commonly used social networking site nowadays.




Make sure that you mention the name of your site or better yet hyperlink your domain name, including some relevant content so your readers will be aware of your existence and what your site offers. Running and maintaining a business social networking site is simple and fun to do.
3. Build backlinks to your site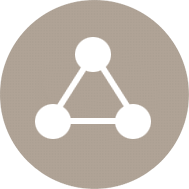 To ensure consistent traffic to your site, you must have reciprocal or mutual links from other aged popular websites. Establish quality links from known sites by sending requests to its administrators. In turn, you will also provide links to their website. It's not that easy but don't worry, there's no rush. Because these sites have higher rankings and existed longer than your site does, search engines regularly track every changes in their sites. If you got mentioned in their site then your ranking will eventually go up since search engines such as Google considers inbound links as an integral part for determining website rankings.
These are just some of the many ways of promoting your website for FREE. But the key above all is consistency. Nothing will work out good for a long time if the efforts made are only good for a short time.